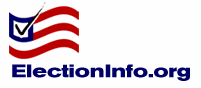 Todays date:

Tuesday September 16 2014, 04:23 am
California Ballot Propositions Recommendations
for the
Tuesday November 6th, 2012

General Election
Organizations:
(listed approx. liberal to conservative)

Propositions

N

N

N

Y

N

Y

Y

N

Y

Y

N

N

N

Y

Y

Y

Y

Y

Y

N

N

N

Y

N

Y

Y

N

Y

Y

N

N

Y

Y

N

N

N

Y

Y

Y

Y

Y

N

N

Y

Y

Y

N

N

N

Y

Y

Y

Y

N

Y

Y

Y

Y

N

N

Y

Y

Y

Y

Y

Y

Y

N

N

N

Y

Y

Y

Y

N

Y

Y

N

N

Y

N

Y

Y

Y

N

N

Y

Y

Y

Y

N

N

Y

N

Y

Y

N

Y

Y

N

N

N

N

Y

Y

Y

N

Y

N

N

N

Y

N

N

N

Y

N

N

Y

N

N

Y

N

N

N

N

N

N

Y

Y

Y

N

Y

N

N

N

N

Y

N

Y

N

N

Brief ballot measure descriptions: (Fuller descriptions plus pro & con arguments are available at http://www.CaVotes.org/vote/ballot-measures)
30. Temporary increase on wealthy's income tax < on sales taxes; maintains school < safety funding
31. Requires real balanced budget; shifts state education money to counties.
32. Corporations < unions could not use money deducted from an employee's paycheck for political purposes.
33. Auto insurers can offer new customers discount based on the number of years the customer was insured.
34. Ends death penalty in Calif. State grants $100 mil. to local law enforcement agencies over the next four years.
35. Longer prison sentences and larger fines for committing human trafficking crimes.
36. Some criminals with two prior serious convictions who commit nonserious felonies could get shorter sentences.
37. Genetically engineered foods sold in California would have to be labeled as being genetically engineered.
38. State personal income tax rates would increase for 12 years to fund schools, child care < state debt payments.
39. Some multistate businesses would pay more corporate income taxes < fund alternative energy < efficiencies.
40. State Senate district boundaries certified by the Citizens Redistricting Commission would continue to be used.
back to top
Some more helpful info can be found at

More organizations were invited to participate but did not reply.
The above chart is updated and available online at: http://www.ElectionInfo.org
Compiled by Jan Boyd < produced by the Mendocino Coast Alliance for Democracy. Feedback appreciated at tw@mcn.org
Democracy depends on informed voters:PLEASE DUPLICATE < DISTRIBUTE WIDELY.